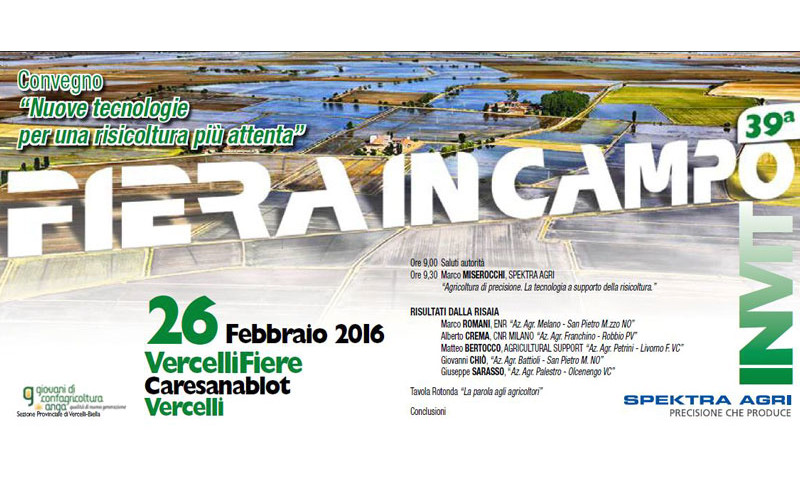 The 39th edition of the Fiera in Campo organised by the Giovani of Confagricoltura ANGA, section of Vercelli and Biella, took place in Vercelli from 26th to 28th February 2016.
Precision agriculture had the leading role not only thanks to the equipment exhibited and presented in the field, but also for the fair's opening seminar, titled "New technologies for a more careful rice culture". Spektra Agri gave a  very effective presentation talking about the importance of soil studies, as the basis for precision agriculture. In fact, they presented some sections of the great work carried out by AgriSOING for Bonifiche Ferraresi s.p.a., focusing on rice fields with our efficient comparison of soil resistivity, pH and yield.
Miserocchi's presentation may be downloaded HERE.