PRECISION AGRICULTURE AND VITICULTURE

Our aim is to provide soil characterisation services both for viticulture and for extensive agriculture giving companies the opportunity to make the most of the main resource of their products: the variability of the soil.
We have been working in the field of precision agriculture for about ten years, thanks to the development of national and international collaborations which have earned us specific expertise in the development of geophysical applications for agriculture; at the beginning connected to ARP technology (automatic resistivity profiling), then with EMAS (Electromagnetic agro scanner) and both compared with the study of foliar vigour (NDVI), traditional soil science, the direct chemical and physical properties of soil.

Collaborations with Universities and Research Centres to link practicality to research; works for prestigious companies such as Ornellaia and Bonifiche Ferraresi have given us constantly increasing experience.
DO YOU KNOW YOUR
LAND?
WE'LL HELP YOU TO UNDERSTAND IT IN-DEPTH
THE ADVANTAGES OF

INTEGRATED SOIL CHARACTERISATION
OPTIMISE YOUR CROPS WITH PRECISION AGRICULTURE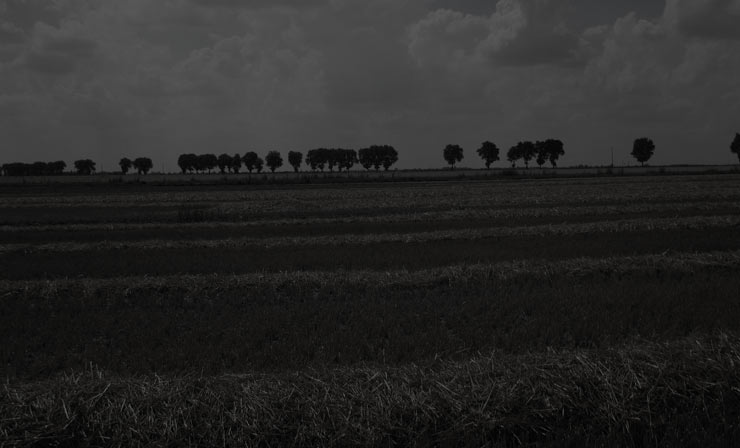 The concept of soil variability is the principle on which Precision Agriculture is based, i.e. the differentiated management technique of field cultivation factors, which takes into account the actual needs of the plant based on the biophysical and chemical characteristics of the soil. Thanks to knowledge of the spatial variability of soil properties, we are able to optimise business potential in terms of quantity, quality and yield.
MAP YOUR HECTARES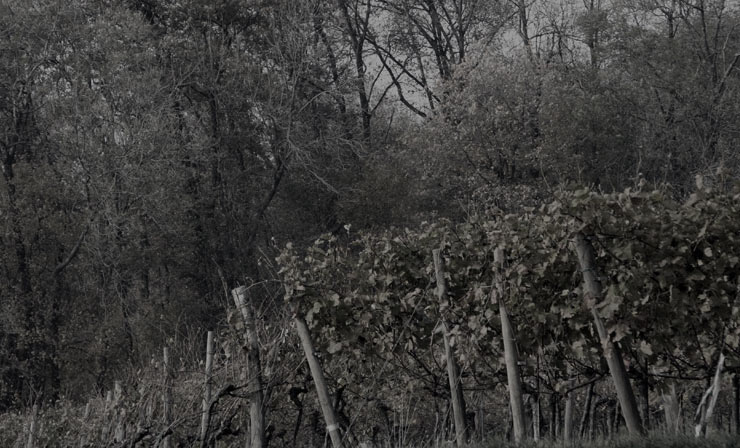 Integrated land characterisation: geo-referenced mapping of electrical resistivity at three different depths (50cm, 100c, and 180cm), choice of sampling points and observation of the soil profiles according to the homogeneous resistivity areas, chemical laboratory analyses of the samples, data integration with GIS systems for elaborating a very high spatial resolution soil map.
DISCOVER THE PROPERTIES OF YOUR LAND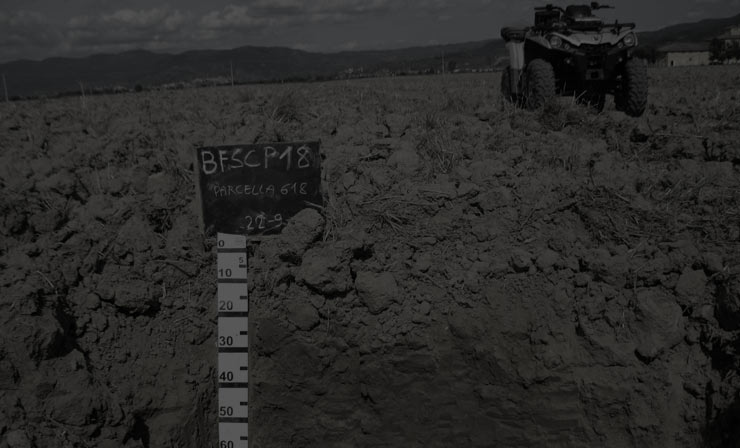 The soil typological units (soil maps) which are created by applying the integrated method, should be deemed as significantly different areas one from another, but sufficiently homogeneous to apply the same type of agro-technical management. Soil maps are indeed the right tool to elaborate soilscapes, targeted mineral and organic types of fertilisation, also improving the company's environmental sustainability
KNOW YOUR SOIL IN
DETAIL
IT ALLOWS YOU TO ENHANCE THE QUALITY CHARACTERISTICS OF EACH PLOT OF LAND
OUR

WORKS
DISCOVER OUR FLAGSHIP PROJECTS